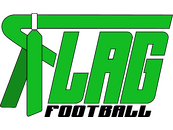 AFI Flag Football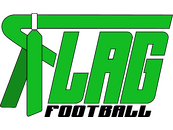 AFI National Flag Football League
The National Flag Football League is the Irish national championship for 16+ coed Flag Football. The league runs from August to November, with teams battling it out to qualify for a playoff berth on Finals Day, and ultimately be crowned National Champions. The league is divided into two level-based divisions, the Flag Premier Division and Flag Division One which comprises of several regionally based game days, through which teams compete to qualify for National Finals.
Although both leagues run on a similar format, the Flag Premier Division is the premier league of Flag Football in Ireland with the top twelve Flag Football teams on the island competing for a chance at the Emerald Bowl (Premier Division Championship game) at the end of the season.
The Flag Division One, on the other hand, is built for new entrants and teams wishing to develop their squad to Flag Premier Division level. All teams will have a chance to battle it out for the Glas Bowl (Division One Championship game). Both leagues are linked with a promotion and relegation scheme ensuring a fair level of game for all teams and participants involved. There are teams in most parts of the country, some affiliated to American Football clubs and others independent. Find your local club here.